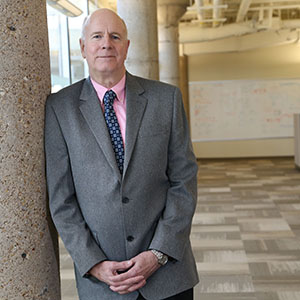 Welcome and thank you for taking the time to learn more about the Master of Science in Computer Science online program!
We offer an environment where motivated students can excel academically, grow in their faith, and get the preparation they need to be successful in life and their careers. Our tracks of study include data science and software engineering. 
A vital connection for students during their time here is their interaction with our faculty. We have faculty who care about their students. We have faculty who are leaders in their fields, who not only teach in the classroom,  but advise student organizations, help students with career goals, and offer opportunities for students to get involved in their research.  Our faculty have won teaching, research, and service achievements within Baylor and by national professional organizations.
A vital part of our education is a community of scholars that students join when they enter our programs. Our students can explore a wide range of professional and service organizations and gain valuable leadership experience.  
Our graduates have excellent career opportunities after they graduate, whether that is extending their education or finding full-time employment. Those seeking full-time employment or internship opportunities can seek help with our career management staff who are ready to help connect students with dozens of employers. A majority of our students participate in paid summer internships with our industry partners.  
Our industry Board of Advocates, which currently includes more than 30 industry executives, provides valuable advice and financial support to our programs.
We invite you to not only explore our website but contact one of our expert enrollment advisors.  We think you'll find Baylor offers a unique online environment where you can be challenged academically, but also explore your faith in depth where you have caring faculty.
Sincerely,
Dennis O'Neal, Ph.D., P.E.
Dean