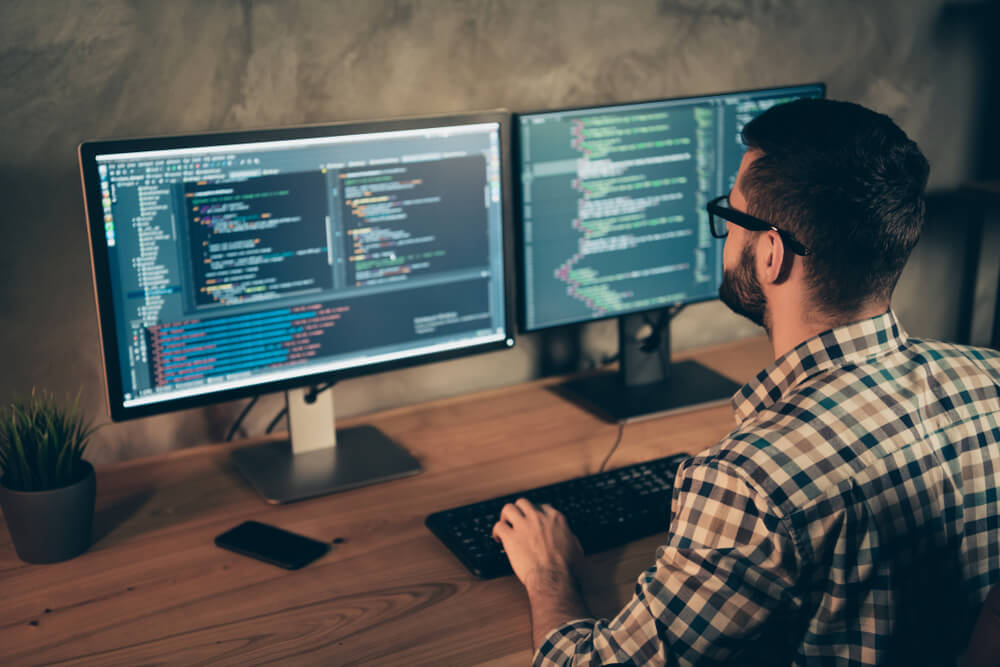 The computer science field is often viewed as monolithic by those on the outside looking in. Newcomers to the discipline are quickly confronted by the question of specialization. Data-driven professionals need to know their options before digging deeper into a highly technical field.
Discussions on specialization often end up as a data science vs. software engineering debate. Experienced practitioners choose to specialize in these areas because of their consistent growth and opportunities for innovation. You can start your exploration of data science vs. software engineering as a career path by learning more about each discipline.
Defining Disciplines and Understanding their Impact
The data science vs. software engineering discussion begins with the recognition that practitioners use a scientific method to answer different questions. Data scientists develop tools to find patterns and trends in daily life using raw data. Software engineers are tasked with solving problems by creating new systems.
Data Science
Every professional in the data science field follows a comparable lifecycle in their projects. IBM defines this lifecycle as:
Capture
Prepare
Process
Analyze
Communicate
There isn't a one-size-fits-all solution to corralling data ranging from social media impressions to financial transactions. Data scientists automate methods for funneling and processing data into analytical systems. They turn this information into visualizations and narratives reflecting current realities as well as potential solutions.
Data science principles are infused with many aspects of our daily lives. Retailers use analytics to analyze social media behavior and consumer behavior to customize promotions. Banks and other lenders use data science to determine creditworthiness, for example. Predictive analytics has also spread to medical diagnostics, supply chain management, and weather forecasting.
Sidebar: Data scientists create data storage, modeling, and prototyping tools prior to analysis, while data analysts focus on using existing tools for evaluating trends.
Learn more about Baylor University's Online Data Science Track
Software Engineering
Software development is a multi-faceted process with a variety of stakeholders. Operating systems, games, and mobile apps require far more than code to function. Engineers are vital to successful software development because they shape ideas into real-world solutions through modeling and careful planning.
Sidebar: Software engineers are responsible for the entire process required to create software, while software developers focus on design implementation. 
The development lifecycle starts when engineers meet with clients to determine desired outcomes. An engineering mindset organizes programmers, device manufacturers, and other stakeholders interested in the project. A lengthy process ensues to meet user expectations - including the following steps:
Methodology, architecture, and design selection
Requirement creation and documentation
Quality assurance and defect tracking
Performance measurement before, during, and after release
Software animates all of the technology we use in our personal and professional lives. We interact with mobile apps for directions, fitness tracking, food deliveries, and countless other tasks. Engineers develop software that manages complex systems like hospitals, utilities, public transit, and factories.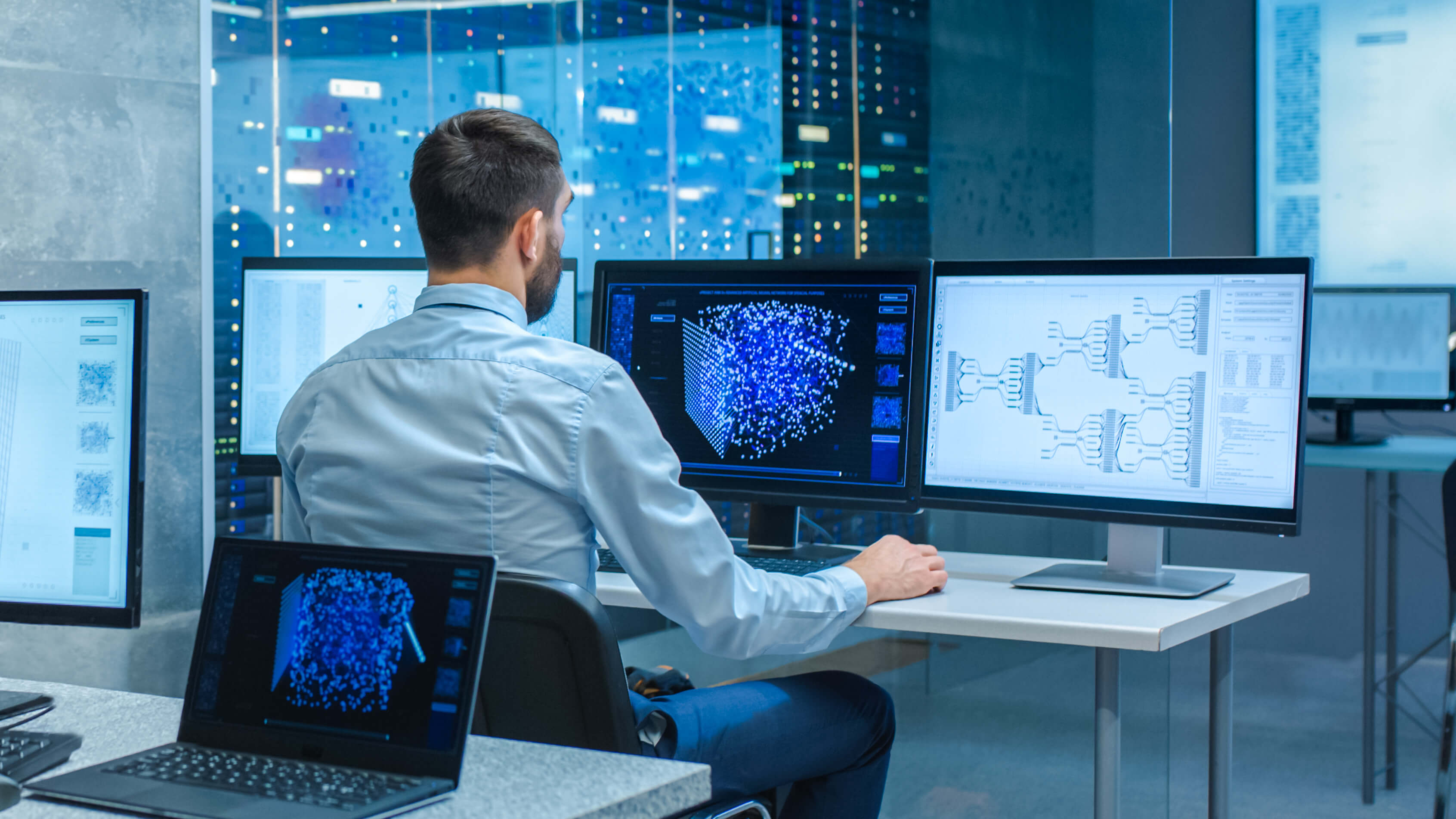 Learn more about Baylor University's Online Software Engineering Track
Data Science vs. Software Engineering Skills
The computer science umbrella covers a broad spectrum of advanced technical skills and soft skills. Choosing a career in data science or software engineering is easier when you align your interests with in-demand skills. Data science and software engineering skills are distinct enough to warrant further discussion.
Data Science
Converting raw data into solutions is only possible when practitioners have well-rounded skill sets. Stitch's State of Data Science report found that the most in-demand skills for data scientists include:
Data analysis
R
Python
Data mining
Machine learning
The results of data analyses may not be apparent to observers outside of the field. Data scientists maximize the value of their work when they can communicate insights to different audiences. They are also driven by curiosity and capable of moving outside of their typical processes to solve new problems.
Software Engineering
Recruiting firm Hired evaluated software engineering applicant skills that garnered the most interview requests in 2021. This analysis found the following languages most sought after by employers:
Python
JavaScript
Java
Go
Ruby
Engineers are leaders in the software development process because they apply critical lenses to the entire lifecycle. A strong technical skill set must be complemented by interpersonal skills that get the most out of team members. Successful software engineers exhibit empathy, open-mindedness, and accountability at every opportunity.
Growth Opportunities for Data Science Career Paths
Computer science professionals interested in data science find abundant opportunities for future growth. The Bureau of Labor Statistics (BLS) projects a 31% growth in data science jobs from 2020 to 2030. This growth reflects organizations and industries around the United States catching up to the pressing need for data-driven decision-making.
Data science career paths offer substantial returns for professionals seeking advanced degrees and on-the-job experience. The BLS calculated a $ 103,930 median salary for data scientists in May 2020. Stitch found a variety of professional backgrounds for those currently working in data science including:
Computer science
Business administration
Statistics
Mathematics
Physics
According to Stitch, a healthy mix of new companies as well as more established businesses are hiring data scientists. Companies hiring the greatest numbers of data scientists include:
Facebook
LinkedIn
Twitter
Apple
Microsoft
IBM
GlaxoSmithKline
GE 
Newcomers to the field expand career opportunities by anticipating the future of data science. Advancements in machine learning, Artificial Intelligence (AI), and quantum computing will emphasize the scientist's role as an interpreter and storyteller. Enterprising practitioners can apply their skills to industries and aspects of life left untouched by data science.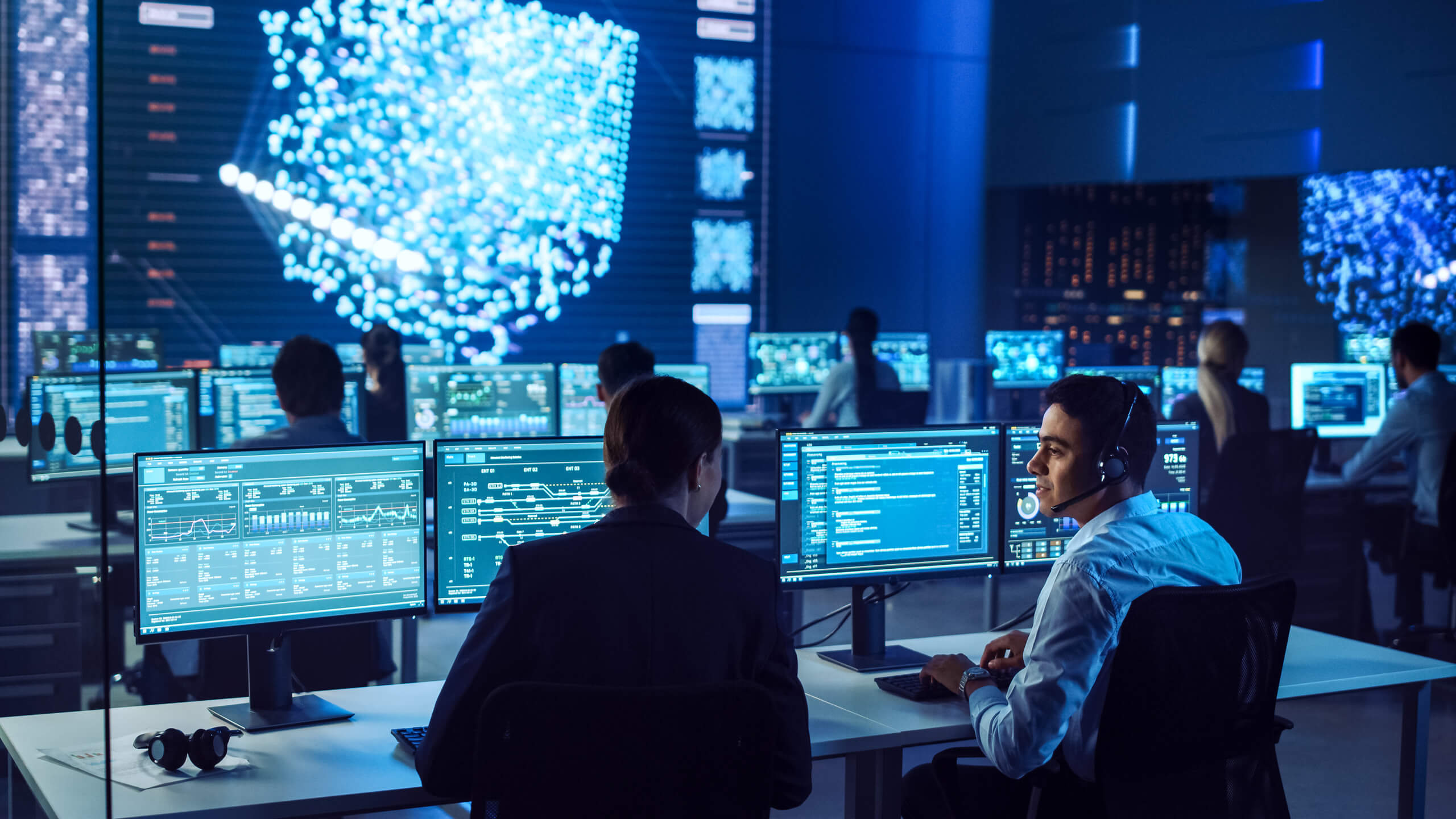 Software Engineering Career Path Possibilities
The demand for software engineers will grow, in the future, to match hardware changes and rising expectations by users. The BLS estimates a 22% growth in software and quality assurance jobs through 2030. This projection outpaces the bureau's 8% estimate for all professions and 13% for computer occupations.
Salaries for experienced software engineers match the complexities and demands of their work. The BLS found a $110,140 median salary for software professionals in May 2020. Dice's 2020 Salary Report listed above-median salaries for adjacent positions including:
Systems Architect ($138,277)
Cloud Engineer ($128,347)
Product Manager ($121,316)
DevOps Engineer ($117,478)
Project Manager ($116,012)
Software Developer ($114,336)
The fastest-growing software engineering career paths respond to recent changes in how we interact with technology. Educational, retail, and financial companies need engineers to stay competitive in increasingly crowded industries. Software engineers are also needed to bring the next AI or other innovation to life.
Specializing in Data Science or Software Engineering at Baylor
Baylor University's online Master's in Computer Science program accelerates career paths in this growing field. This 100% online graduate degree program integrates future-proofed skills with ethical decision-making to produce responsible innovators. Graduate students also choose between data science or software engineering focus areas to customize their degree experiences.
Baylor's online Master's in Computer Science Data Science track builds the advanced skills required to turn high volumes of data into insights. Master's candidates who select this concentration complete courses in:
Applied Data Science
Cloud Computing
Data Mining and Analysis
Data Visualization
Students in Baylor's online Master's in Computer Science Software Engineering track learn how engineering concepts apply to software projects. This option requires the following courses:
Advanced Object-Oriented Development
Advanced Software Engineering
Distributed Systems
Software Verification & Validation
Baylor University provides a great return on investment for computer science professionals looking for high career ceilings. In 2021, U.S. News & World Report ranked Baylor among the Top 5% of Best Universities in the Nation, as well as No. 34 among the Most Innovative Schools, and No. 82 for Best Value Schools in the Nation.
To find out more about Baylor's online MS in Computer Science Data Science or Software Engineering degrees, speak to an enrollment advisor today.