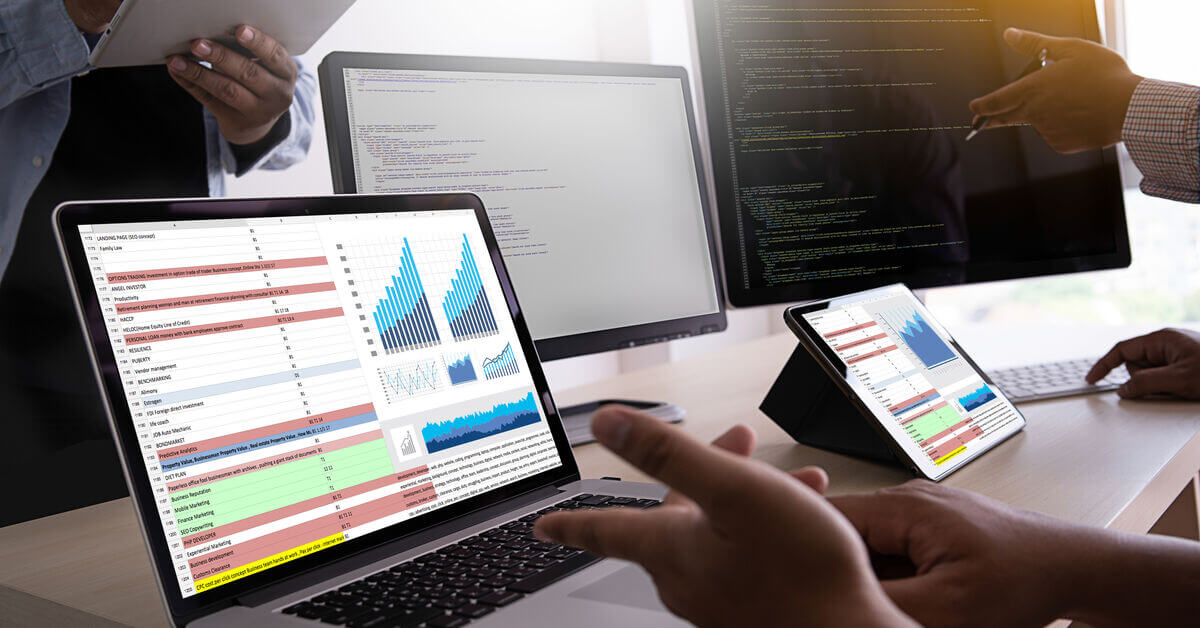 Harvard Business Review referred to data science as the "sexiest job in the 21st century" in 2012 and confirmed this title a decade later. A projected 36% growth in data science jobs by 2031 isn't the only reason why it is a popular career path for analytical professionals. Data science has evolved from its foundations in statistics into a field focused on gleaning insights from information.
Careers in data science have expanded from universities to businesses, governments, and other work settings. Data scientists can follow their interests while meeting the growing need for data-driven processes and systems. Here are five data science career paths that show what is possible in this changing profession.
Machine Learning Engineer
Machine learning engineers build and monitor algorithms that learn how to respond to future challenges from past data. Their work focuses on areas of everyday life where manual data processing would take too long or may not yield short-term results. This data science dream job integrates algorithms with self-learning capabilities into a variety of products and systems.
Computer scientists specializing in data science deploy all of their skills in engineering projects. Mandy Sack, a machine learning engineer with General Dynamics, notes how this background is helpful:
"Machine learning can be applied to nearly anything. The biggest impact on a machine learning project is the data, whether it is good, bad, or indifferent. Each project likely has some sort of data and/or domain knowledge that can be leveraged for a successful machine learning project."
BCC Research projects the global machine-learning market will reach $90.1 billion by 2026. A five-fold increase from the $17.1 billion market in 2021 translates into abundant opportunities for machine learning engineers. Data scientists with machine learning skills will be responsible for innovations in fields like medical diagnosis, public safety and much more. 
Infectious Disease Analyst
Infectious diseases like COVID-19, influenza and noroviruses move through communities in different ways. Different infection rates and methods of transmission can lead to outbreaks without preventive measures. The job of an infectious disease analyst is to study how diseases move through the population.
Professionals in this data science dream job construct models for projecting how an infectious disease will spread in the future. Data sources, including wastewater surveillance and clinical results, provide public health experts with reliable intelligence on impending threats. The results of their work may lead to targeted vaccination campaigns and public health messaging.
This career in data science is ideal for those with previous degrees or coursework in public health. Infectious disease analysts often collaborate with medical practitioners and researchers to leverage expertise. Employers for this data science career path include hospital groups, government agencies, and pharmaceutical companies.
Meteorological Data Scientist
Weather forecasting is a difficult science because of the constant changes in weather patterns. Current meteorological data can lead to reasonably accurate short-term forecasts; in fact, the National Oceanic and Atmospheric Administration (NOAA) projected an 80% accuracy rate for seven-day forecasts. 
The deluge of data produced by weather stations and observers can always be harnessed for more accurate forecasts. Data experts interested in the challenge of weather forecasting find opportunities in this data science career path.
Typical employers for meteorological data scientists include news organizations, universities, and government agencies. Meteorological data scientists design models for projecting weather events like snow storms and hurricanes based on localized data. They can also create systems from the following components for more accurate data collection:
Anemometer for wind speed and direction
Barometers for air pressure
Fixed and portable Doppler radar systems for the motion of precipitation
Sports Data Analyst
Sports teams and leagues across the world generate tremendous amounts of data. The difference between a win and a loss can rest on a single moment of peak performance. Sports data analysts or performance analysts turn data into recommendations for future improvements.
Data scientists in the sports world analyze game statistics for trends in playing and coaching performances. The increased use of GPS vests and wearables allows for real-time evaluations of player health. Teams also rely on sports data analysts to identify players undervalued by competitors in free agency and amateur drafts.
The influence of sports data analysts has shown up on the field and the training field. NFL teams attempted more than double the fourth-down conversions in Week 1 of the 2021 season than in Week 1 of the 2018 season. Thomas Adams, a performance analyst with English football club Ipswich Town, described the impact of his work on player training:
"There was a period where we were noticing a lack of sprint distance and number of sprints in the players' data. This was resulting in training sessions recording a low intensity on our reports. When it was questioned by the coaches why the intensity was a low percentage, we advised that the players needed to record more sprint distance to increase it to better replicate a match scenario."
Urban Data Scientist
Local governments around the world are deploying smart city technology for improved living experiences. Investments in Internet of Things (IoT) assets result in reliable data streams on facets of the urban experience, like sound levels, air quality, and traffic density. Urban data scientists turn this data into design and service improvements benefiting communities.
There are plenty of examples of how data science has been applied to issues facing cities of all sizes. Machine learning, artificial intelligence, and other tools of data science have been used to:
Detect wildfires in a densely forested park in Christchurch, New Zealand
Install AI-enabled cameras on garbage trucks for road audits in Brimbank, Australia 
Predict bus maintenance needs in Memphis, Tennessee
Data scientists in this career path work with government agencies, tech companies, and smart city organizations. They are tasked not only with making the most out of current data sources but identifying how to use existing resources for additional insights. This career in data science creates tangible results in how people experience everything from public transit to utilities.
Advancing Careers in Data Science at Baylor University
Baylor University's Online Master in Computer Science offers a Data Science track for the careers of today and tomorrow. Data science students learn advanced lessons in topics from machine learning to the five Vs. of big data. The 30-credit curriculum includes the following 100% online courses:
Applied Data Science
Cloud Computing
Data Mining and Analysis
Data Visualization
Experienced faculty members go beyond classroom lessons to prepare students for careers in data science. Students solve problems based on real-world case studies through collaboration and innovation. This approach has helped graduates land data science dream jobs with major employers, including:
Amazon
General Motors
IBM
NASA
Tesla
Baylor University graduates find their career prospects boosted by the school's national reputation. U.S. News & World Report placed Baylor University No. 77 among National Universities in 2022. Data science students and faculty contribute to the university's No. 20 rank in Most Innovative Schools.

Request a free program guide today to learn how Baylor University's online Master in Computer Science Data Science track can open doors to your data science dream job.