VP of Expandable Engineering, Coretrax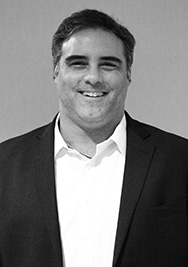 Emile is currently the VP of Expandable Engineering for Coretrax based in Houston, Texas. He manages the expandable engineering group and product line.
Previously, he served as Technology Manager for Halliburton's Expandable Liner Technology group where he was responsible for the engineering team, test facilities, design governance and intellectual property for both domestic and international technology centers. Mr. Sevadjian started his career with Brown & Root in 1995 and has worked in areas ranging from government services (U.S. Military) to the oil and gas industry.
Experienced in engineering design, logistics, human resources and leadership, Emile has worked on assignments in Alaska, Canada, Southeast Asia, and Europe. He currently holds 11 patents and has published eight technical papers and publications.
Mr. Sevadjian graduated from Baylor in 1993 with a Bachelor of Science in Mechanical Engineering and was a four-year Letterman for the Baylor Bears baseball team (1989-92).
Blessed with an active family, he and his wife, Rebekah, a 1994 graduate of Baylor, and their three sons enjoy a full life together. Emile coaches youth select baseball and enjoys building vintage race cars. He and his family are active members of Prestonwood Baptist Church in Plano, Texas.