Retired USAF Officer President and Chief Executive Officer, Phantom Aerospace, LLC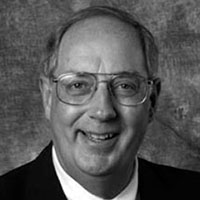 Dr. Rafuse currently provides independent and integrated technical and business consulting services to public and private sector clients. He retired in June 2008 from Advanced Concepts and Technologies International (ACT I), headquartered in Waco, TX, a U.S. defense and aerospace science, research, and engineering services firm. He co-founded ACT I in 1998 and was the firm's owner and Managing Director. At ACT I he managed scientific, engineering, logistics, test and evaluation, enterprise modeling and simulation, static and dynamic modeling and simulation, and technology assessment projects in support to both public and private sector clients. He also recently retired from Aurora Aviation and Aurora Avionics (ACT I subsidiaries), both FAA certified repair stations. Aurora Aviation's operations include aircraft maintenance, Flight School, and FBO services. Aurora Avionics is a dealer and service center for 15 different avionics and autopilot firms.
Dr. Rafuse has 47 years of experience in aviation, aerospace, scientific, engineering, technology, educational, senior program management, information resource management, and administrative positions. Prior to founding ACT I, he was a Vice President with Science Applications International Corporation (SAIC) for eight years where he managed multiple DOD systems engineering and technical assistance programs.
A United States Air Force (USAF) career officer, Dr. Rafuse served 12 years as a Federal Government Senior Program Manager on two major satellite programs and an intercontinental ballistic missile program. His USAF career also involved extensive aviation and space operational assignments and senior positions at Headquarters Air Force Systems Command and Headquarters USAF in the Pentagon. He was a Research Associate in the USAF's Executive Management Program and was a senior science advisor to the Office of the President of the United States. He also served for 5 years as team leader and chief negotiator for the U.S. Defense Threat Reduction Agency in the dismantling and destruction of nuclear intercontinental and sea launched ballistic missile systems in the states of the former Soviet Union. He is a graduate of the Air War College, Air Command and Staff College, and the Defense Systems Management College, Program Manager's Course. In the Air Force, he was rated as a Senior Pilot, Senior Space Operations Commander, Space Surveillance Expert, Command Missileer, Master Acquisition Manager, and Master Instructor. He holds a Ph.D. degree in Engineering Management, a MBA, and undergraduate degrees in Chemistry and Chemical Technology.
Dr. Rafuse is a member of the Board of Advisors of the Greater Waco Chamber of Commerce; is a member of the Greater Waco Aerospace, Aviation, and Defense Industries Alliance; is a member of the Waco Business League; and was Past President of the Heart of Texas Chapter, Military Officers Association of America. His other professional affiliations include the National Defense Industrial Association, Air Force Association, Military Operations Research Society, American Chemical Society, American Association for the Advancement of Science, and the Scientific Research Society of America. Dr. Rafuse and his wife, Patricia, reside in Crawford, Texas.