Executive Director, Kiterocket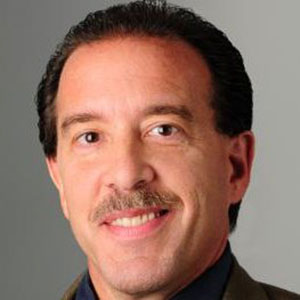 Joe has nearly 30 years of high technology industry experience, including semiconductor device design, process and equipment engineering, advanced technology development, supply chain management, facility design and self-perform process system construction.
In his last role as President of Total Facility Solutions, Inc. (a company of the M+W Group), he was recognized as having achieved >5x growth in revenue and EBIT during his six-year tenure. He was responsible for the development of business plans and implemented strategies to transform the company from a self-performing piping arm of M+W Americas into a complete critical process infrastructure design and installation company. One of Joe's major accomplishments while at Total Facility Solutions, Inc. was launching an Incident and Injury-Free Safety Program, which achieved best in class safety performance with a current recordable incident rate of <0.90. This performance lead to securing the ConstructSecure Platinum Award for Safety Performance for three (3) out of the last four (4) years. Joe also provided leadership in business development and geographical expansion, including the establishment of new operations in the Austin, Raleigh, Phoenix, and Mexico markets. Additionally, Joe was instrumental in leading the implementation of BIM and lean construction initiatives.
Prior to his time as President of Total Facility Solutions, Inc., Joe was the President & CEO at ILS Technology LLC, a leading provider of secure interfaces to industrial equipment and factory controllers across multiple industries. While at ILS Technology LLC, Joe had direct responsibility for all software and technology activity within the ILS business unit. He developed and organized a start-up software business into a long-term technology platform supplier. He was also able to establish a number of multi-year agreements with some major semiconductor OEM's and industrial process automation suppliers. While at ILS Technology LLC, the company was awarded the Semiconductor International Product of the Year Award in 2007 for the secureWISE platform.
Joe previously worked for Kinetics for approximately six years. During this time, he had corporate executive-level responsibility for the Electronics markets, which included M&A activity, Corporate Sales, Marketing and Communications. He held a number of positions of increasing responsibility such as SVP & GM with complete P&L responsibility for the Global Product and Technology Group, President of TRiMEGA, a 50/50 Joint Venture between Kinetics and Air Products and Chemicals, which focused on turnkey critical process systems infrastructure and capital equipment for the semiconductor industry and others. In his TriMEGA role, Joe held complete responsibility for the entire business unit (~$300MM in annual revenues) and oversaw the process of asset integration from the parent companies as well as integration of multiple acquisition candidates. He also worked for other industry companies such as Applied Materials, Tylan General and Advanced Micro Devices in a variety of roles.
Joe has a BS in Engineering Science (Electrical and Computer Engineering) from Baylor University and completed graduate studies in Commercialization of Technology and International Business. He is a member of several professional organizations such as ISPE, the American Management Association, International Who's Who, SEMI, DFW STEM Council and others. Joe also serves as a Director of Reno Subsystems, Inc.
Joe is married to Beth (Bennett) a 1984 alumna and has 3 children. Nicholas is a 2013 BU grad who is finishing graduate school at the University of Kansas and will be an employee of Occidental Petroleum beginning in June 2015. Zachary is a senior at Texas A&M and will be continuing his education there as a graduate student in the Fall of 2015. Taylor is about to embark on her latest adventure at the University of Oklahoma in August 2015.