Associate Fellow, Skunk Works Autonomy & Artificial Intelligence Production and Sustainment Lead, Lockheed Martin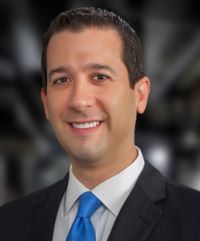 Larry Weixel is an Associate Fellow at Lockheed Martin Aeronautics Company.  For over 20 years, Larry has created a solid portfolio of innovative solutions for eight military and commercial Aeronautics platforms across development, test, production and sustainment phases.  He has provided technical leadership for multi-disciplinary teams that have resulted in significant efficiency improvements and cost avoidances.  His experience covers many disciplines, including software development, data management and analytics, artificial intelligence, prognostics and health management, diagnostics, reliability, maintainability, system safety, wind tunnel testing, and production operations.  He currently leads the Lockheed Martin Skunkworks Artificial Intelligence (AI) Production and Sustainment team.
Larry earned a Bachelor of Science in Mechanical Engineering from Louisiana Tech University and a Master of Science in Systems Engineering from Southern Methodist University.  Larry's connection to Baylor is through his alum wife Elissa, who earned a Bachelor of Arts in Communication, Sciences and Disorders in 2005. Starting with his first homecoming trip, Larry connected to the Christian mission and sense of family that Baylor provides.  In 2018, he was honored to receive a Baylor Alumni by Choice decree.
He is originally from New Orleans and lives with his wife Elissa and their son Aaron in Aledo, Texas. He enjoys world travel, surfing, white water rafting and is an avid foodie.