Vice President and Chief Technical Officer, Trinity Industries, INC.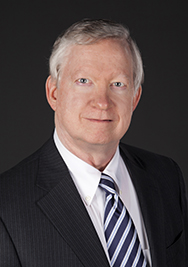 Mr. Smith joined Trinity Industries, Inc., in 1976. When the Railcar Division began to grow rapidly in 1978, Mr. Smith was responsible for recruiting and managing an engineering staff to support that growth. He has served in several engineering positions during his career at Trinity and is currently Vice President and Chief Technical Officer for Trinity Industries, Inc. His primary responsibility is to provide overall engineering leadership, direction and support for Trinity's businesses. Mr. Smith also serves on the technical patent and intellectual property review team and holds twenty two United States patents and four foreign patents. Prior to joining Trinity Industries, Mr. Smith worked as a consulting structural engineer in the design of commercial, industrial, and institutional buildings.
Mr. Smith has served on several technical committees and organizations in the rail engineering field including Chairman of the Railway Progress Institute Engineering and Technical Subcommittee, member of the Association of American Railroads (AAR) Tank Car Committee and member of the American Railway Car Institute (ARCI) Engineering and Design Committee.
Mr. Smith holds a B.S. in Civil Engineering with honors from SMU and a M.S. in Civil Engineering from the University of Texas at Austin. He was selected for several academic honors including Tau Beta Pi (Engineering), Chi Epsilon (Civil Engineering), and Kappa Mu Epsilon (Mathematics). He is a registered Professional Engineer in the State of Texas.