Principal Container Specialist, Container Services Go-To-Market team, Amazon Web Services (AWS)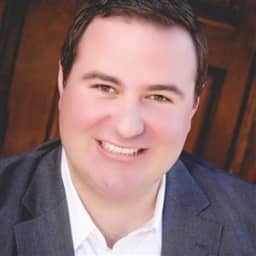 Steven Follis focuses on building and executing the global Go-To-Market strategies for AWS Fargate and AWS App Runner.
Previously, Steven was a Director of Solutions Engineering at Mirantis, having been acquired as part of the Docker Enterprise business in November 2019. Continuing work begun at Docker Inc. he built and ran a team that educated and sold container technology to foster greater agility, efficiency, and security for enterprise organizations. Leveraging years of experience in the Microsoft ecosystem, Steven bridges the gap between traditional Windows shops and the emerging shifts to containerized application platforms and cloud infrastructure.
Before containers, Steven was a Program Manager and Architect with Microsoft's Azure Customer Advisory Team (AzureCAT) fostering service offerings and deep technical enablement for Global Systems Integrator (GSI) partners worldwide. This support included conducting training workshops on the Azure platform, architectural reviews and guidance for customer-facing technical artifacts, and driving the development of Center of Excellence teams. He also worked as a front-end designer and developer, building compelling user experiences on the Azure, Office365, and SharePoint platforms for a dynamic set of clients across industries and countries.
When not keeping up with the latest web development techniques, Steven enjoys watching college athletics, debating Texas vs. Carolina BBQ, and getting lost in far-off lands.