Founding Partner, Patterson + Sheridan, LLP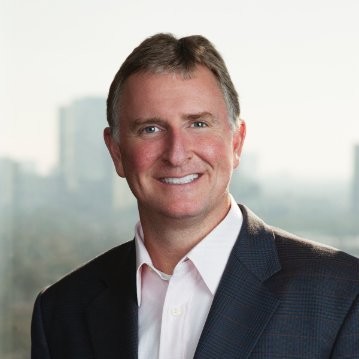 Todd Patterson is a Baylor graduate and supporter of all things Baylor. He founded the law firm that became Patterson + Sheridan and has played an invaluable role in establishing the partnership between his company and the School of Engineering and Computer Science at Baylor University. Todd earned a Bachelor of Science in biology and chemistry in 1990 from Baylor University and received a Juris Doctor cum laude in 1993 from what was then known as South Texas College of Law. Selected for inclusion in The Best Lawyers in America for each of the past five years, Todd is an active participant in several professional groups and is a fellow of the Texas Bar Foundation.
A leader who has helped build Patterson + Sheridan into one of the largest and most highly regarded intellectual property law firms in Houston, Texas, Todd represents clients throughout the state and around the country. He handles a variety of matters including patent preparation and prosecution, risk assessment, litigation and risk management. Other clients that he assists include software developers, chemical engineering firms, oil and gas operators, biotechnology and pharmaceutical companies, medical device manufacturers, and wind, solar and other alternative energy companies. Mr. Patterson also has extensive licensing experience.
Todd and his wife, Amy, live in Richmond, Texas, and have two daughters, Darian Elizabeth (28) and Emily Kate (24).