Chief Executive Officer, Payment Experts, LLC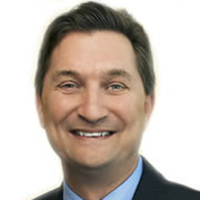 Trent R. Voigt, has been a technology advisor to leading transaction processing companies since 1986. Mr. Voigt manages WLES L.P., an angel investment firm specializing in B round capital. Mr. Voigt currently is CEO of JetPay, LLC. a high speed payment processor now 8th largest in the nation and JetPay Merchant Services, LLC, a sales organization specializing in merchant acquisition through technology. JetPay is currently listed on the NASDAQ (JTPY).
Along with his duties as CEO of JetPay, Mr. Voigt runs a European Payments Acquiring company out of Weybridge U.K., the specializes in global clients that need multiple currencies in their business.
He held the position of CEO and President of Triumphant Enterprises, Inc. from 1990 through 1999, and engineered the company's sale to Dallas-based e-commerce solutions provider Vectrix.com. Other positions held include Executive Vice President of Vectrix.com, Director of Engineering of National Business Systems, and other senior engineering positions. He is a graduate of Baylor University with a B.S. in Computer Science.
Voigt has a lovely wife, Sue-Lynn, who graduated from Gonzaga University with a J.D., and two girls Stolle Lane and Reagan Riley. He is an avid baseball fan as well as a licensed race car driver and enjoys most of his free time working their ranch in Van Alstyne TX.