Professor, Computer Science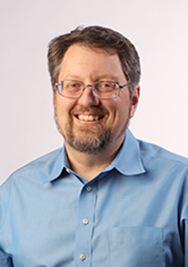 Education
Ph.D., The University of Texas at Austin (1990)
BS, Baylor University (1984)
Research Focus
Database and big data analysis
Automatic integration of big data tools
Big data query processing
Research Background
Speegle works on two distinct projects. The first is CT³: Central Texas Computational Thinking, Coding and Tinkering, which is designed to train certified public-school teachers to become certified computer science teachers. The second is development of a general parallelization theory in order to advance automated parallel computation beyond MapReduce.
Recent Classes
CSI 3335 Introduction to Database Design
CSI 5335 Advanced Database
To learn more, read Dr. Speegle's Full CV here
Contact Info:
Email: Greg_Speegle@baylor.edu
Phone: (254) 710-4252
Academic Specialization:
Databases
Dr. Speegle's research focuses on database and big data analysis, automatic integration of big data tools, and big data query processing.