Senior Lecturer, Computer Science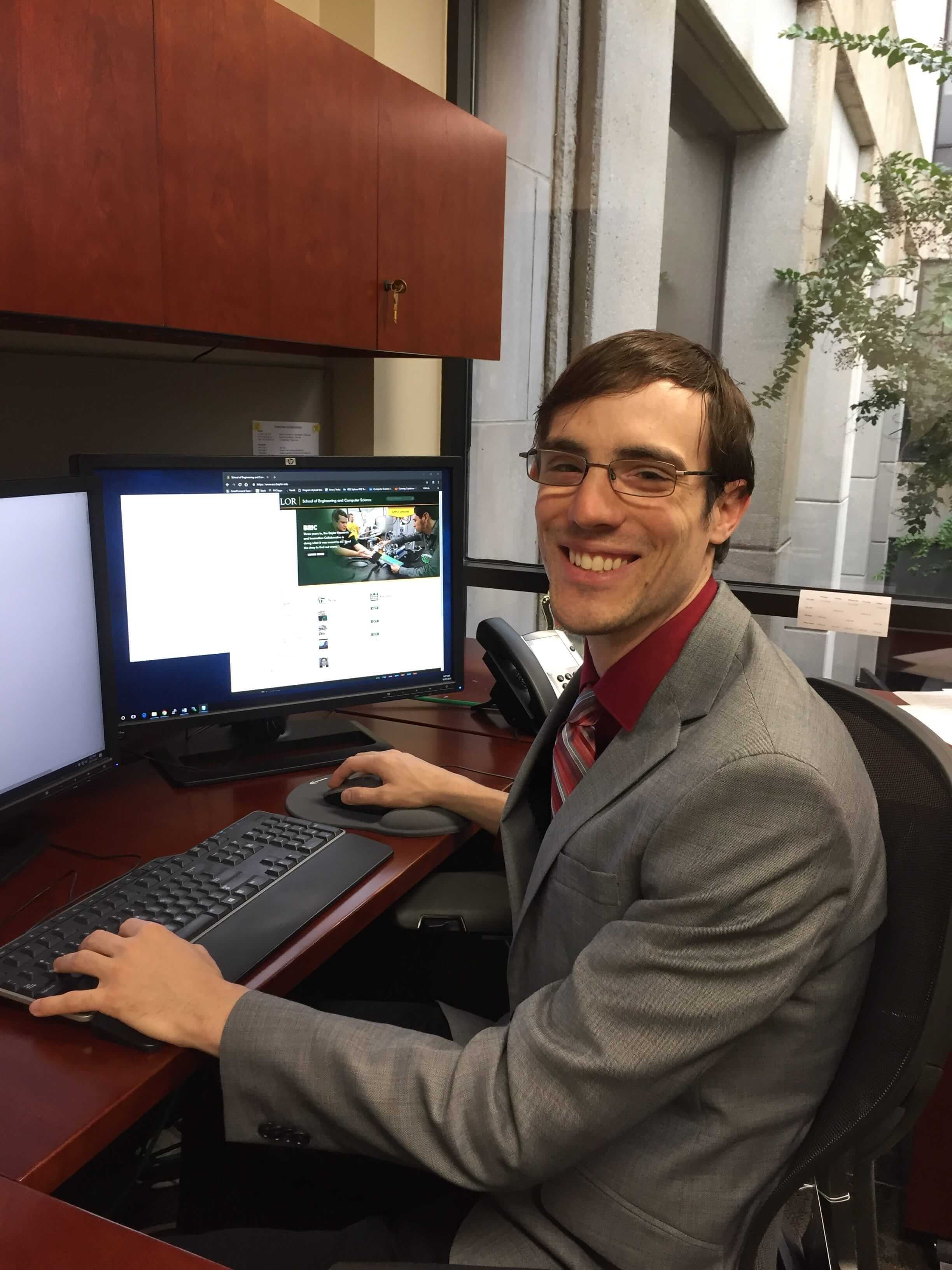 Education
Ph.D., North Carolina State University (2014)
BS, University of Delaware (2009)
Contact Info:
Email: Matthew_Fendt@baylor.edu
Phone: (254) 710-1798
Academic Specialization:
Artificial Intelligence, Games Research, Data Science
Recent Classes
CSI 1337: Intro to Video Game Design
CSI 1430: Intro to CSI 1
CSI 2350: Discrete Mathematics
CSI 3303 Information Technology
CSI 3334: Data Structures
CSI 4342: Gaming Platform Frameworks
CSI 4337: Intro to Operating Systems
HON 3101 Advanced Readings and Research
HON 4V87: Honors Thesis
CSI 43C8: Gaming Capstone Design Project
CSI 43C9: Capstone Design Project
CSI 4V96 Undergraduate Research Methodologies in Mobile App Research
CSI 4V96 Mobile App Design
Research Focus
Dr. Fendt's research focuses on the creation of learning games and interactive digital environments for education. He is interested in using data science to analyze players' experiences in these environments. If you are interested in collaborating with Dr. Fendt on a research project, he actively recruits undergraduates! Reach out to him via email to request more information.
Research Collaborations
Ongoing:
Creation of a public health scorecard online tool for city disaster preparedness in collaboration with the United Nations, with Benjamin Ryan at Baylor 2020- Present
Development of an app-based survey tool for public health assessment in high-risk countries with Benjamin Ryan at Baylor 2019- Present
Development of an app to teach health education on hypertension and diabetes in India with Shelby Garner, Hope Koch, Phil Young and Julia Hitchcock at Baylor 2018- Present
Development an interactive app to teach about the drop tower at Baylor's BRIC research facility with Judy York from Region 12 2018- Present
Completed:
Using machine learning to study diabetes patient data, with Erich Baker at Baylor and Dr. Matthew Ralfalski at Family Health Center 2019
Development of a digital decision support tool for psychopharmacology targeted at primary care providers with Ryan Laschober, Kelly Ylitalo, and Lance Kelley at the Family Health Center 2019- 2020
Development of research app to help researchers minister to underserviced populations with Matthew Rafalski and Jackson Griggs at the Family Health Center 2017- 2019
Development of mobile history game that teaches 8th graders about the Civil War with Eric Ames in Baylor's Museum department 2014- 2017
Development and evaluation of a game that teaches about 19th century poetry with Jennifer Borderud at Baylor 2015-2016
Grants
2019-2020 "A Dynamic Psychopharmacology Decision Support Tool for Diagnosis and Treatment Using Data Science," Family Health Center, $10,000. Development of a decision support tool to assist primary care physicians with psychiatry diagnosis using data science.
2019-2020 "An International and Interdisciplinary Research Collaboration for Noncommunicable Disease Prevention using mHealth: A Pilot study among Indian migrants to Hong Kong," Baylor URC, $7,500. Support for extending mHealth project to Indian population in Hong Kong.
Awards
KEEN ICE Award, 2016-2017
Summer sabbatical, Summer 2016
KEEN Innovators Scholar, 2015-2016
Armstrong Browning Library Teaching Fellow, Summer 2015
Referred Conferences And Publications
Garner, S. L., Wong, C., L., Young, P., Fendt, M., Hitchcock, J., & George, C. E. Innovation in mHealth to Improve Noncommunicable Disease Health Literacy among Asian-Indian Migrants to Hong Kong. American Medical Informatics Association 2021 Annual Symposium: Podium Presentation: October 30-Nov 2, San Diego, CA. (in review, submitted 2-19-2021)
Fendt, M., Garner, S., Wong, C., George, C., Young, P., Koch, H., Green, G., and Hitchcock, J. Using Interactive Mobile Apps for Healthcare Education with a Migrant Indian Population in Hong Kong. 14th International Conference on Game and Entertainment Technologies. Wong, J.J., Garner, S. L., Young, P., Fendt, M., Hitchcock, J., George, C. E. Innovation in mHealth to Combat Noncommunicable Disease among a Migrant Asian-Indian Subpopulation in Hong Kong. 7th Pan Pacific Nursing Conference. 2021.
Garner, S. L., George, C. E., Hitchcock, J., Kock, H., Young, P., Fendt, M., & Kingsley, R. An International Faith-Based Collaboration to Design and Test mHealth Applications in India. USAID Evidence Summit on Strategic Religious Engagement, Practice Driven Poster. (Virtual Conference)., Oct 5-8, 2020.
Garner S, Fendt M, Green G, Hitchcock J, Koch H, Kulaba P, Young P. Design and Testing of Mobile Health Applications to Improve Non-Communicable Disease Health Literacy among Vulnerable Populations in India. Baylor College of Medicine: Center of Excellence Health Equity Training and Research, Virtual Concurrent Presentation. June 9, 2020.
Fendt, M and Ames, E. Using Learning Games to Teach Texas Civil War History to Public Middle School Students, IEEE Conference on Games. 2019.
Parmeter, L and Fendt, M. Influencing the Behavioral Responses of Players in an Interactive Narrative Game through Music and Arousal Congruency, IEEE Conference on Games. 2019.
Fendt, M. The Challenges and Rewards of Leading Student Projects with External Industry Customers. The 54th Conference of the Association for Computer Educators in Texas. 2018.
Fendt, M. Using App-Based Reinforcement in Intro Computer Science Programming Classes. The 53rd Conference of the Association for Computer Educators in Texas. 2017.
Fendt, M. Game-Based Learning about 19th Century Poets. The 30th International Conference of the Florida Artificial Intelligence Research Society. 2017.